/Diversityequityinclusion
Diversity, Equity, and Inclusion
Temple Sinai welcomes the full participation of all who seek a Jewish community. We invite those from a diverse spectrum of Jewish life, including people of color, multi-faith and interfaith people and families, Jews by Choice, single parents, single people, those differently-abled, and LGBTQ+ individuals and families.
We are proud of the diversity in our community.
Sisterhood Book Club,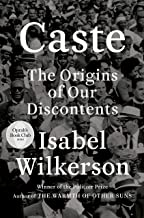 Diversity, Equity & Inclusion Committee
invites the entire community to a
facilitator-led book discussion of
by Isabel Wilkerson
Winner of the Pulitzer Prize
JUNE 4, 2021 ARON HIRT-MANHEIMER
Wed, August 4 2021
26 Av 5781
Temple Sinai COVID Information Hub
As we plan for a phased reopening of Temple Sinai and a careful return to in-person gatherings, we want to keep you up to date on developing plans. Please check this page often, as it will be updated frequently with additional information regarding Temple Sinai programs and services.
Wed, August 4 2021 26 Av 5781