Professional Staff
Audrey Napchen, Executive Director
Audrey joined the Temple Sinai professional staff in July of 2014.
Before coming to Temple Sinai, she was the Director of Women's Philanthropy of the Jewish Federation of Greater Middlesex County and previously the Executive Director of Temple Beth Ahm Yisrael in Springfield.
Audrey has achieved senior status membership in NATA - The National Association of Temple Administrators and serves on the Executive Committee of GANSE - the Garden State Network for Synagogue Executives. She is a Past President of Congregation Neve Shalom in Metuchen. Audrey and her husband Joel live in Edison. They have four children and three grandchildren; Lindsay, son-in-law Josh and Mason; Mathew, daughter-in-law Morgan, Samara and Sarina.
Please contact Audrey at Audrey@templesinainj.org or 908-273-4921 x116
Patti Kahn, Director of Education
Temple Sinai's Director of Education since 2002.
Patti joined Temple Sinai in 2002 following 3 years as Principal of the Solomon Schechter Day School in Cranford. Prior to that, Patti was the Educational Director of Temple Beth Shalom in Manalapan, NJ (1979-1996), programming for 520 students. Ms. Kahn returned to school in 1996 to earn her Masters of Jewish Education ('98) at the Jewish Theological Seminary in NYC after which Patti studied for a year in Jerusalem as part of the Senior Educators Program of the Melton Centre for Jewish Education at the Hebrew University.
Patti has two sons and a two grandchildren; Joshua lives in Brooklyn and Laurence, who is married to Michal, lives in Israel with their children.
Contact Patti at Patti@templesinainj.org or 908-273-4921 x115
Amy Damast, Director of Early Childhood Program
Temple Sinai's Director of our Early Childhood Education Program since 2012.
Amy joined the Temple Sinai staff in 2012 to design their new early childhood school program and to expand programs designed to build community for local families with young children. Her previous experience includes serving as a lead teacher and Judaic Specialist in early childhood and as a consulting psychologist, researcher and trainer for the Early Head Start Program. In addition to her role at Temple Sinai, Amy is also the VP of Communications on the national board of Early Childhood Educators of Reform Judaism (ECE-RJ), the Union for Reform Judaism's early childhood affiliate.
Amy earned a B.A. from the University of Pennsylvania and a Ph.D. in Psychology with a concentration in Developmental Psychology from New York University; her dissertation research focused on toddler play development and parent-child play interactions.
Amy and her husband, Craig, live in Springfield, NJ with their older son, Devin. Their younger son, Joshua, visits on his breaks from Penn State University.
Contact Amy at Amy@templesinainj.org or 908-273-4921 x131
Kelly Whitehead, Director of Youth Engagement
kelly@templesinainj.org
908-273-4921 x140
Our Team
Saskia Jeselsohn -
Assistant to the Clergy
908-273-4921 x111
Michal Levine - Temple Administrator
908-273-4921 x110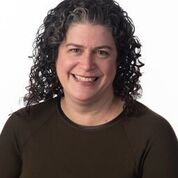 Lara Davis - Early Childhood Assistant
Donovan Mowatt -
Director of Facilities
908-273-4921 x120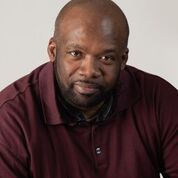 Jorge Frias - Caretaker
Lilian Frias - Caretaker
Mon, April 12 2021
30 Nisan 5781
Mon, April 12 2021 30 Nisan 5781