Staff
Audrey Napchen, Executive Director
Audrey joined the Temple Sinai professional staff in July of 2014.
Before coming to Temple Sinai, she was the Jewish Federation of Greater Middlesex County's Director of Women's Philanthropy and previously served as the Executive Director of Temple Beth Ahm Yisrael in Springfield.
Audrey is a Past President and active member of her synagogue; Congregation Neve Shalom in Metuchen. She and her husband Joel live in Edison. They have four children and two grandchildren; Lindsay, son-in-law Josh and Mason; Mathew, daughter-in-law Morgan and Samara.
Contact Audrey at Audrey@templesinainj.org
Patti Kahn, Director of Education
Temple Sinai's Director of Education since 2002.
Patti joined Temple Sinai in 2002 following 3 years as Principal of the Solomon Schechter Day School in Cranford. Prior to that, Patti was the Educational Director of Temple Beth Shalom in Manalapan, NJ (1979-1996), programming for 520 students. Ms. Kahn returned to school in 1996 to earn her Masters of Jewish Education ('98) at the Jewish Theological Seminary in NYC after which Patti studied for a year in Jerusalem as part of the Senior Educators Program of the Melton Centre for Jewish Education at the Hebrew University.
Patti has two sons and a granddaughter; Joshua lives in Brooklyn and Laurence, who is married to Michal, lives in Israel with their daughter Shachar.
Contact Patti at Patti@templesinainj.org.
Amy Damast, Director of Early Childhood Program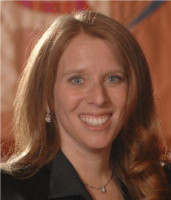 Temple Sinai's Director of our Early Childhood Education Program since 2012.
Amy joined the Temple Sinai staff in 2012 to design, create, and direct our Early Childhood Education Program. Amy manages all Early Childhood programming, the centerpiece of which will be our school, which will officially open in the fall of 2013. She brings a wide variety of skills to this new position. She earned a Ph.D. in psychology from New York University with a concentration in Developmental Psychology. Her research focused on toddler play development and parent-child play interactions. Additionally, Amy is experienced in assessing infants and young children. She was a consultant for the Early Head Start program, training others to administer standardized assessments. Amy comes to us most recently from seven years at Temple Emanu-El in Westfield, where she was a Head Teacher in the ECE, at various times teaching 2s, 3s, and pre-K, as well as leading Mommy and Me classes and serving as Judaic Specialist.
Amy and her husband, Craig, have two sons, Devin and Joshua.
Contact Amy at Amy@templesinainj.org.
Our Team
Saskia Jeselshon - Assistant to the Clergy
Michal Levine - Temple Administrator
Lara Davis - Early Childhood Assistant
Donovan Mowatt - Director of Facilities
Jorge Frias - Caretaker
Lilian Frias - Caretaker
Tue, October 16 2018
7 Cheshvan 5779
Tue, October 16 2018 7 Cheshvan 5779