Learn about the new Religious School Model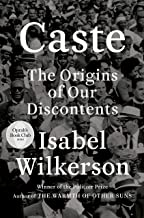 Coming this Fall:
Diversity, Equity & Inclusion Committee
invites the entire community to a
facilitator-led book discussion of
by Isabel Wilkerson
Winner of the Pulitzer Prize
Wed, August 4 2021
26 Av 5781
Friday,
August 6, 2021
Shabbat Evening Service
7:00 pm
Saturday,
August 7, 2021
Torah Study Via Zoom
8:45 am
Diversity, Equity, and Inclusion
Temple Sinai welcomes the full participation of all who seek a Jewish community. We invite those from a diverse spectrum of Jewish life, including people of color, multi-faith and interfaith people and families, Jews by Choice, single parents, single people, those differently-
abled, and LGBTQ+ individuals and families.
We are proud of the diversity in our community.
Wed, August 4 2021 26 Av 5781